Everything has become digital so much that it won't be a stretch to say we're living in a digitized world or a digital age. Internet of Things (IoT) has made our life faster, convenient and interconnected. Now everything is done digitally and there are people taking advantage of this technology-driven world to benefit their lifestyle. You must have heard of nomads, right? But very few people have heard of digital nomads.
Digital Nomads work from anywhere in the world. Because they are nomads or vagabonds, they have no permanent home or place to stay - so they work independent of their location and their source income is online, thus making them digital. It's in their lifestyle to frequently change their location so working online makes it easy to earn their living.
Prospects of living a life of a Digital Nomad.
People who adopt this lifestyle are keen on two things – Money and Travel. Nomads travel frequently and it costs to travel plus other expenditures. Earning money by working online is the only way to sustain this lifestyle.
There are three primary ways digital nomads work online:
Freelancing: Writing, translation, copywriting, ppts, data entry, web and software development, digital design, and digital marketing are some of the most popular online freelancing options. Freelancers work with multiple clients who hire them for a specific project or service or task by a client. They can be paid a fixed price or on an hourly basis based on the project and preference of the client/freelancer
Remote working: Remote working is for those employees who don't want to work in the office. You can request your employer to allow you to work remotely. The number of companies in favor of hiring remote employees is on a rise.
Self-employed: Most self-employed digital nomads are online entrepreneurs. They can be a solo entrepreneur or have a team. Most of them own a remote marketing/designing/content/development/consulting agency, run an e-commerce store or drop-ship. Some of them are yoga/life/business coaches.
Destinations in India for Digital Nomads
Kalimpong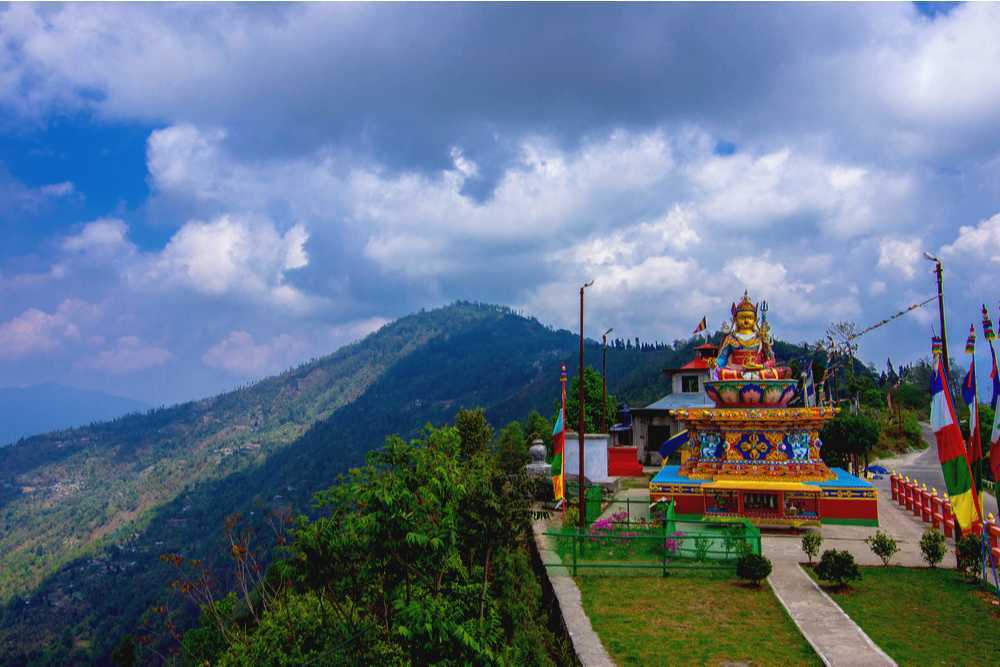 Known for its quiet and quaint nature, this hill station in the state of West Bengal is nestled amidst the beautiful mid ranges of Himalayas. This is a great place for digital nomads as it is less crowded with tourists and more connected to nature.
Ladakh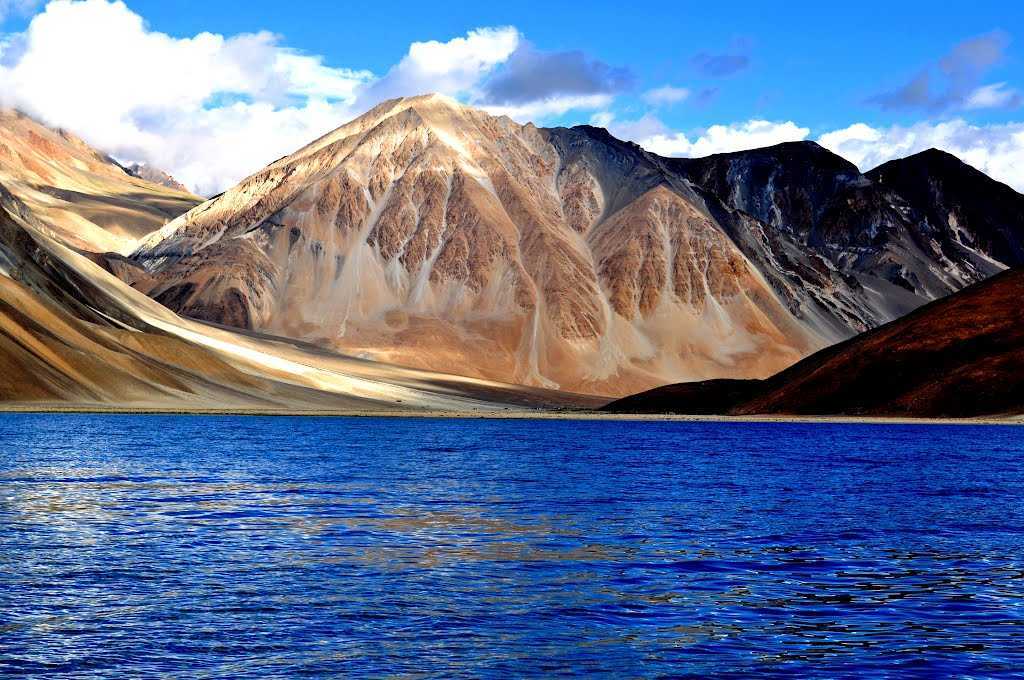 Another place filled with lovely nature visuals. Ladakh is renowned for its remote mountain beauty and culture and sometimes it is known as " Little Tibet" as it is strongly influenced by Tibeten culture. It's dream place for digital nomads as there are some resorts and hotels that provides work especially for them.
Darjeeling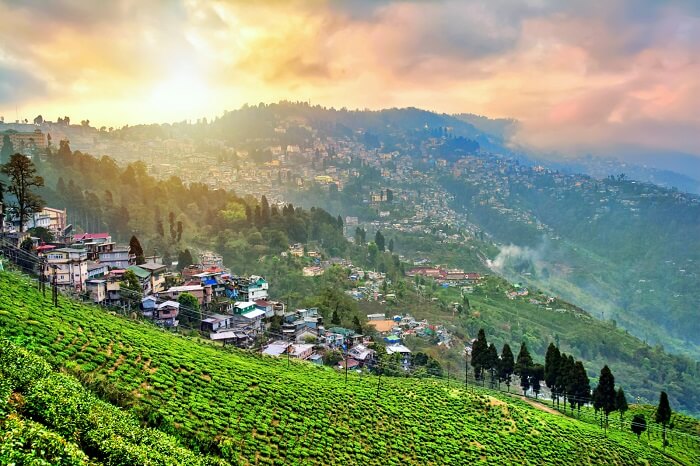 Darjeeling often attracts more youthful digital nomads because of its reputation for having "youthful vibe" for workations (work + vacation). There's also this The Darjeeling Himalayan Railway that features a train offering connections to a number of prime workation destinations in the city. It is renowned international tourist destinations for its beautiful tea gardens and amazing snowy peaks of Himalayas. It's also known as "Queen of Hills" because it is paradise for trekkers.
Gangtok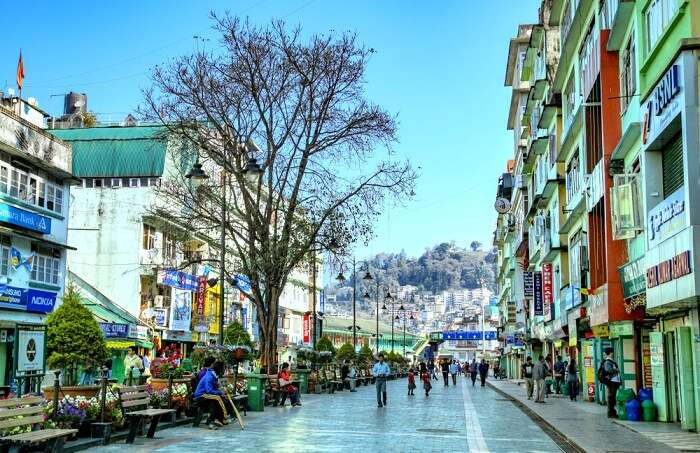 Gangtok is known for its cleanliness; town planning and space utilization in hill stations. It also has walk-ways and over bridges for pedestrian safety. This capital of Sikkim has the cleanest market in any hill station. Digital Nomads will find this work soothing while working . The people of Gangtok are very hospitable and one can find themselves at home in this city. Also, the never-ending walking trails, colorful markets with traditional crafts and arts, waterfalls, lakes, and magnificent starry nights sums up the magnificence of Gangtok.
Goa
Goa is the primarily beach destination in India which makes it perfect for water sports and sunbathing. Its expansive infrastructure and booming economy means it offers workations at every price point. Not only that, Goa is enriched with cultural heritage that includes folk songs, dances, music, visual arts and folk tales. There are so many cozy beach huts that provides you with plenty of relaxation while you work on your latest client's project.
Jaisalmer
Jaisalmer is the perfect destination for the nomads travelling and working in the winter. It is known as "The Golden city" as the yellow sand and sandstone used in every architecture of the city gives it a yellow golden tinge. Set in the midst of Thar desert, Jaisalmer has a very dry climate which most nomads prefer during chilly winters. While staying here, one can enjoy the golden visuals, art, architecture, culture and traditions that are full of color and music.
Dos and Don'ts
Dos
Do check if you need a visa- Some countries do not fancy nomads in their country, so do check if you're welcome or not.
Do be a good neighbor at wherever you're staying.
Do give yourself a daily routine after finishing your work.
Do explore the city while taking break from work.
Do learn the local language if you're staying for long.
Do try to blend with local people and their culture.
Do your research for the availability of mobile internet network and Wi-fi (especially free wifi) in the area you're going to stay.
Do your favourite hobbies to relieve stress from work.
Do make some fellow digital nomadic friends.
Do be financially secure to eliminate financial risks.
Don'ts
Don't take unnecessary equipments with you. Only take work stuff like laptop and a charger and some pair of clothing.
Don't spend too much time working on the beach. Laptops can't take much heat from the sun and probably won't work for long.
Don't travel so fast. Take time to change your destinations and try to adapt the work environment at the place you're staying for few months. Traveling frequently can disorient your mind from work.
Don't forget to get a universal travel adapter as different countries have different electrical outlets.
Don't forget to get a travel insurance.
Don't make a to do list of more than 3 items. You will just overload yourself.